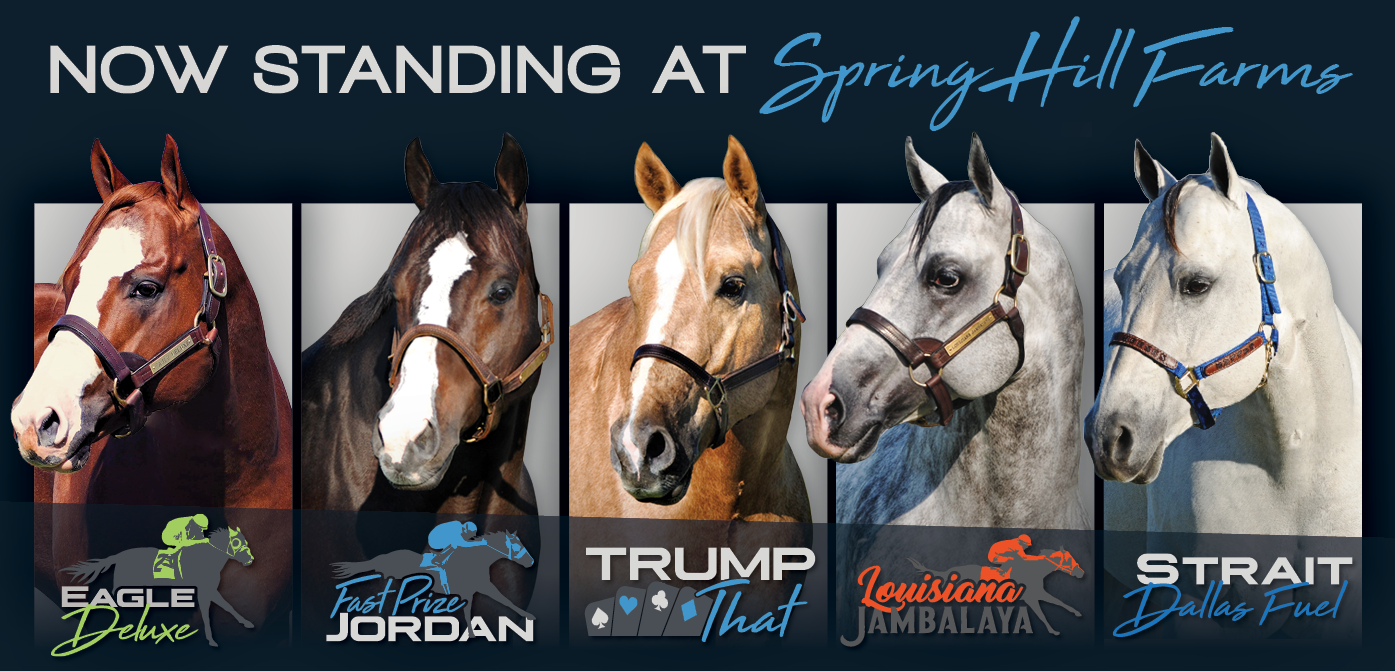 Welcome to Spring Hill Farms
2020 breeding contracts are available now!
Spring Hill Farms is proud to offer an outstanding line up of race and barrel stallions for the 2020 breeding season. Visit each stallion's page to see their credentials and incentives, and contact us today to receive your contract.
Spring Hill Farms is a full service reproduction facility with a knowledgeable and experienced staff. Our services include:
Mare Management & Breeding Services
Stallion Services
Assisted Reproduction Technology
Embryo Flush & Transfer
Foaling Services
Sales Fitting & Preparation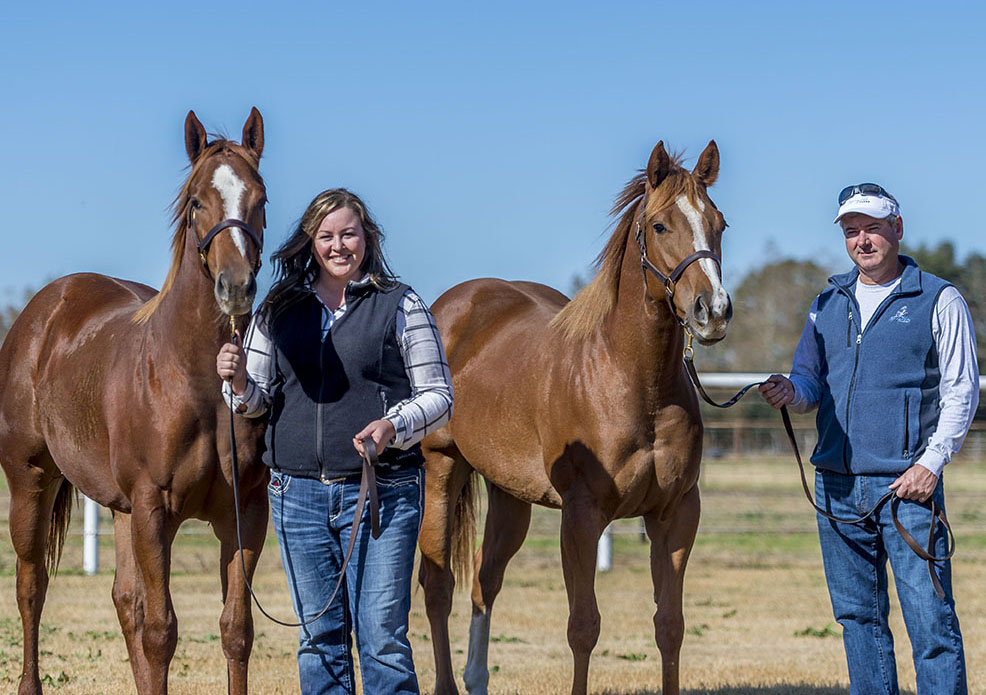 springhillfarms13@gmail.com